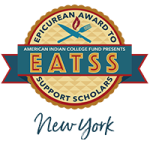 Learn more about EATSS Event
Check out ABC7 New York's coverage of our NYC EATSS event! Thank you to all who attended and we hope to see you again next year. Or travel to an EATSS event happening this year and next in other cities across the nation by clicking on our "Events" tab above.
Thank you for joining us for the experience of a lifetime at our NYC EATSS event on May 17. For one night only, nationally acclaimed Native American chefs prepared uniquely modern takes on indigenous dishes providing you with a rare glimpse into the rich culinary histories of Native tribes across the country. Thank you for celebrating America's original cuisine and the revitalization of Native American food, art, music and dance.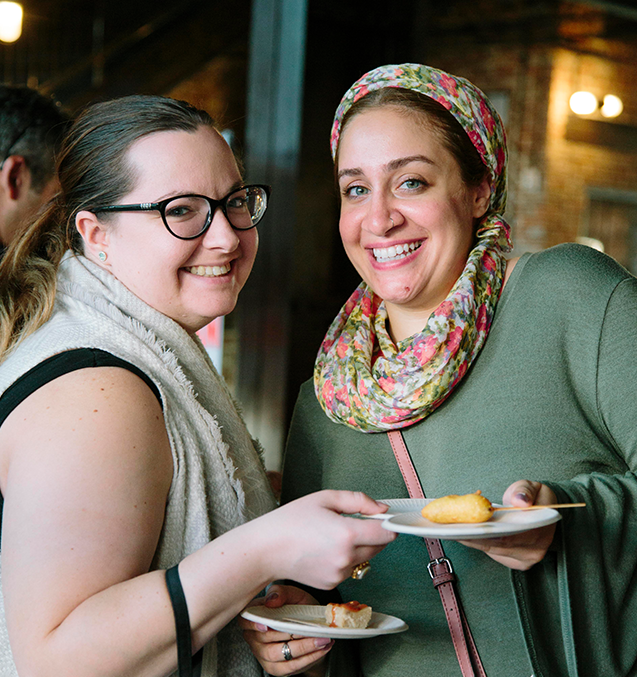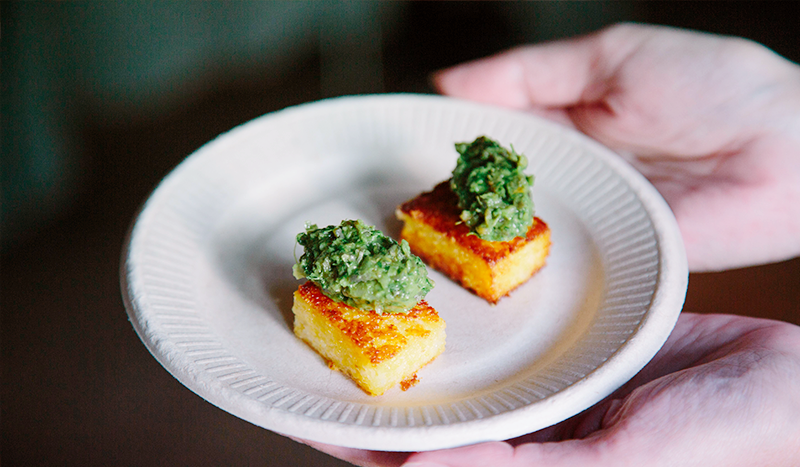 Chef Pyet Despain
Chef Pyet (Prairie Band Potawatomi Nation) is a Native American and Mexican American award-winning private chef and the first winner of Gordon Ramsay's new TV show, Next Level Chef. As a culinary student, Pyet says she struggled to find her identity in the curriculum as traditional indigenous recipes were missing. By honoring both her Native American and Mexican roots, Pyet is elevating her classical training to a whole new level. Her goal is to have Indigenous food be a part of the larger conversation in the culinary world and by connecting to her Native foods and Native roots, she is developing a style and direction to share with the world.  
CHEF CRYSTAL WAHPEPAH
Chef Crystal (Kickapoo Nation of Oklahoma Sac and Fox) is the Owner and Executive Chef of Wahpepah's Kitchen in Oakland, CA. Crystal understands the deep and powerful role that food has in our lives and uses it as a bridge to connect others with Native issues that are important to her and Wahpepah's Kitchen. By acknowledging the Indigenous inhabitants of the land upon which we currently live, we acknowledge and reclaim Native food ways. Through this connection, Crystal is then able to educate others on the health benefits of Indigenous foods through the knowledge that has been passed to her. Crystal is a James Beard Award finalist for Emerging Chef with best new restaurant of the Bay Area of 2022.
CHEF ELENA TERRY
Chef Elena (Ho-Chunk Nation) is the Executive Chef/Founder of community outreach catering organization Wild Bearies, which services individuals recovering from alcohol and drug abuse or emotional traumas. Elena emphasizes the healing nature of working with traditional Indigenous ingredients while building community. Chef Elena encourages and advocates the practice of connecting traditional food systems and sustainable agriculture to a global level. Elena started the "Honoring our Farmers, Foragers, Growers and Producers" tours, which crosses the nation and honors Native producers in-person. Elena is also a butcher and wild game specialist and prefers open fire, outdoor cooking.
CHEF FREDDIE BITSOIE
Chef Freddie (Diné) is the owner of FJBits Concepts, a firm that specializes in Native American foodways. In addition to being considered one of the leading Native food educators in the country, he is also the former Executive Chef of The Mitsitam Native Foods Café, and his first cookbook, New Native Kitchens, is a 2021 best-seller. Originally a student of anthropology and archeology, Chef Bitsoie was drawn to food during an archeology course when studying the people from Chaco Canyon and what they ate. Freddie's realistic (and delicious!) perspective is that it is better to center on indigenous ingredients instead of ever-evolving food trends.
Featured Guests
Culinary students from Navajo Technical University
Art students from the Institute of American Indian Arts
Redhawk Native American Arts Council Dancers