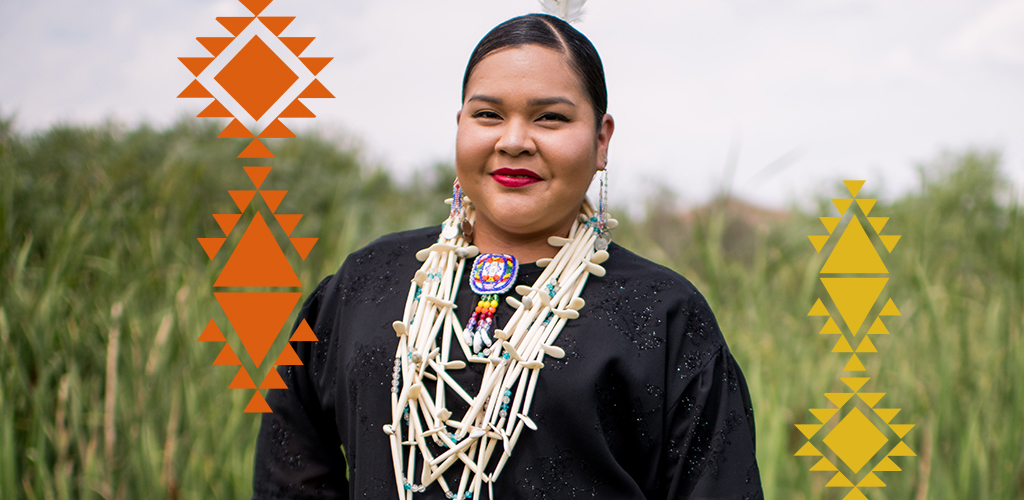 Dancing is a great way to deepen your understanding of Native cultures, experience storytelling as an art, and connect with others. Celebrated Native singer Martha Redbone demonstrates three Native social dances for you to learn and share with others.
Martha Redbone is a Native & African-American vocalist/songwriter/composer/educator. She is known for her unique gumbo of folk, blues and gospel from her childhood in Harlan County, Kentucky, infused with the eclectic grit of pre-gentrified Brooklyn. Inheriting the powerful vocal range of her gospel-singing African American father and the resilient spirit of her mother's Cherokee/Shawnee/Choctaw culture, Redbone broadens the boundaries of American Roots music.
With songs and storytelling that share her life experience as a Native and Black woman and mother in the new millennium, Redbone gives voice to issues of social justice, bridging traditions from past to present, connecting cultures, and celebrating the human spirit.
Head over to our Native American Heritage Month Listen page to check out the College Fund's virtual concert series, Indige-Bration with exclusive performances from Martha Redbone, Lukas Nelson, Brooke Simpson, Taboo, the Indigo Girls, and many more!
LEARN MORE ABOUT NATIVE SOCIAL DANCES
Explore traditional Native American dances