EATSS
Tuesday, May 2, 2023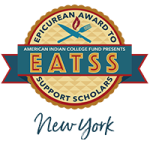 Learn more about EATSS Event
Check out ABC7 New York's coverage of our NYC EATSS event! Thank you to all who attended and we hope to see you again this year.
Join us for the experience of a lifetime at our NYC EATSS event on May 2. For one night only, nationally acclaimed Native American chefs will prepare uniquely modern takes on indigenous dishes providing you with a rare glimpse into the rich culinary histories of Native tribes across the country. Celebrate America's original cuisine and the revitalization of Native American food, art, music and dance.
Event Details
Date: Tuesday May 2nd
Time: 5:30-8:30pm
Location: The Lighthouse, Pier 61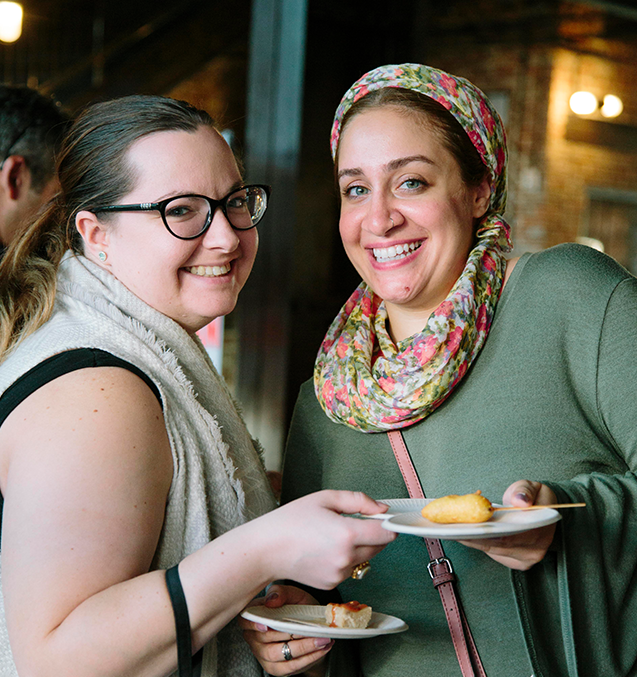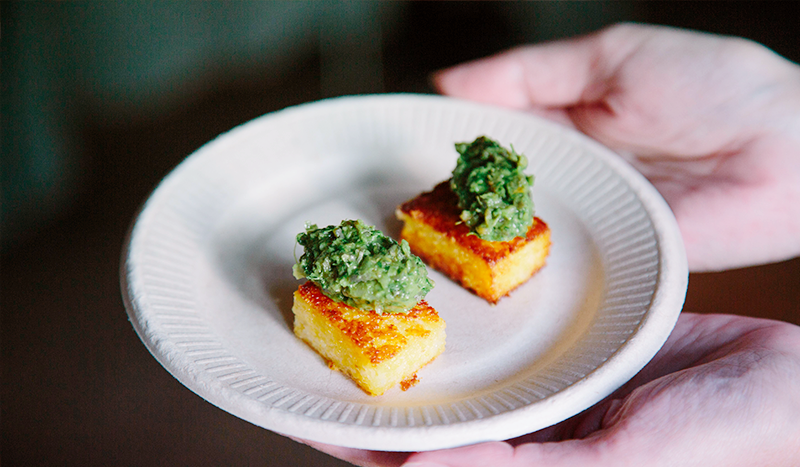 Chef Ben JACOBS
Chef Ben (Osage Nation) is a nationally renowned chef and the co-founder of Tocabe, An American Indian Eatery, now with two restaurant locations and a food truck in Denver, making it the country's largest Native American restaurant chain.
Tocabe expands on Jacobs's Osage family recipes to create a new and unique take on Native cuisine. He works to support Native American food professionals and communities by using Native-made and sourced ingredients whenever possible. Tocabe has been recognized by the Food Network, Food&Wine magazine, The New York Times, The Atlantic magazine, and many other national media outlets.
CHEF ANDREA MURDOCH
Chef Andrea (Andean Native; Caracas, Venezuela) is the owner of Four Directions Cuisine, which is founded on four main pillars: sourcing locally, sourcing Indigenously, education and community work. Murdoch is using food to trace her own culture while educating the public about the expansive world of Indigenous food systems. After being classically trained as a pastry chef at The Culinary Institute of America, Murdoch started exploring Indigenous flavors and origins which she shares through cultural conversations in the form of food.
CHEF BRADLEY DRY
Chef Bradley (Cherokee) has been a professional chef for twelve years, cooking traditional Cherokee dishes from healthy, local ingredients. Growing up in Oklahoma and based in Tulsa, his family inspired him to cook, as it was their tradition to cook together with everyone helping, under the guidance of his grandmother – which is where he learned most of what he knows about navigating a kitchen! Bradley's goal is to bring happiness and community to those who enjoy his heartfelt food – and he specializes in traveling to prepare food for special events and people, including PowWows, Folklorama and the cast and crew of Reservation Dogs. Ultimately Bradley hopes to one day own his own restaurant, which he will name Elisi, the Cherokee word for grandmother.
CHEF SHERRY POCKNETT
Chef Sherry Pocknett is an indigenous chef and educator, specializing in the Bounty of the Season, Native American indigenous food and New England cooking.
Wampanoag chef and entrepreneur Sherry Pocknett was born and raised in Mashpee, Massachusetts, to the Mashpee Wampanoag tribe. Sherry credits her love and passion for food and educating to her parents, whom believed in tradition and living life-ways as Wampanoag people throughout the bounty of the season.
Growing up in the '60s, Chef Sherry began cooking at an early age. In her twenties, she started her catering business, Sly Fox Den, which got popular fast, and soon she was up and down the East Coast, vending traditional Wampanoag food, catering, and educating at schools, universities, and museums, always with a story to tell about the foods she was so passionate about cooking.
CHEF LORETTA BARRETT ODEN
Chef Loretta Barrett Oden is an authority on indigenous foods of North America. Her life's mission has been to share knowledge of her culinary heritage and support First Americans' food sovereignty efforts.
Born and raised in Oklahoma, Loretta (a member of the Citizen Potawatomi Nation) learned to cook and garden as a child by watching the women of her family. In the 1990s, she and her son, Clay Oden, opened the Corn Dance Café in Santa Fe, New Mexico – providing the community with a popular indigenous food dining experience. The success of the Corn Dance Café firmly established Native American cuisine into the fabric of American dining. Loretta and the restaurant were featured in the media locally and nationally for their unique place and success in the Native food movement.
Loretta is a founding board member of the Native American Food Sovereignty Alliance (NAFSA). At NAFSA, the mission is to support Native communities through advocacy, resource development, education, peer-to-peer mentoring and re-establishing Indigenous trade routes. They have also established the Indigenous Seed Keepers Network – preserving seeds and plants for generations.