Partners Amplify Our Voices
Students and communities alike benefit from the rich relationships we have with our corporate partners. Not only do these partnerships provide much needed financial support, they may also include internship opportunities, mentoring, student convenings and more.
We are grateful to our partners for amplifying Native voices and supporting the dreams of Native scholars. Partners Create Additional Funding Sources
Our students and Native communities benefit when partners' customers and the College Fund's mission align for good.
Other Ways to Stand With Native Students
Start A Fundraiser In Just A Few Steps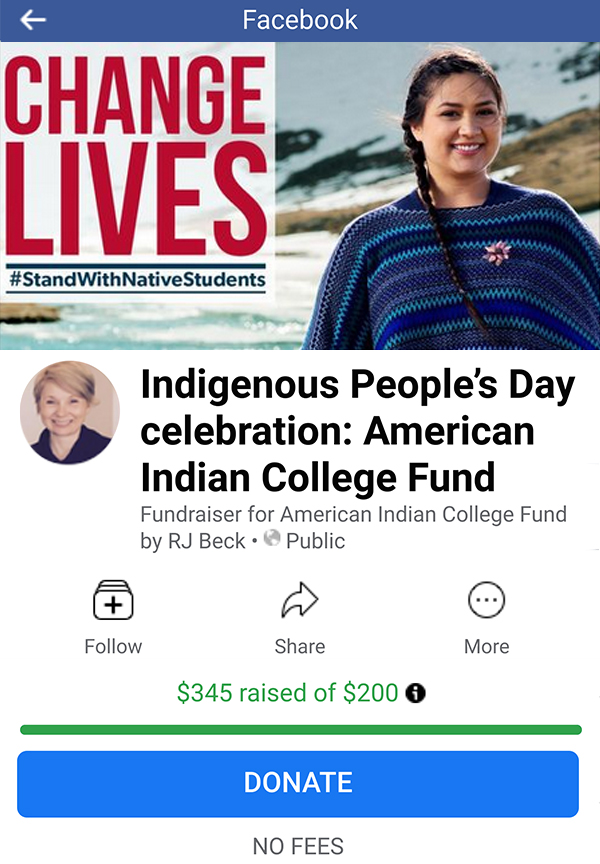 Make a wave of fundraisers!
You can do more than just support Native students and communities financially – you can grow visibility and awareness. Even sharing a friend's fundraiser is a powerful way to support Native scholars!
Start your own fundraiser in honor of Native students today.