Greetings and Happy New Year!
Greetings and happiness to you and your loved ones this new year! Much like last year, I enter the new year with mixed emotions – I can't believe it's 2022, and I'm so hoping for a year with a little less chaos. When 2021 started I thought the craziness might finally be in the past, but what I've come to realize is our world has changed in ways we can't undo, and I need to greet each new day and whatever challenges it brings with the same enthusiasm, determination, and optimism I've always strived for.
So today I count my blessings and am grateful, especially for my College Fund family of students, educators, friends, allies, and staff! Together, we are accomplishing great things and have so much to look forward to. And I'm especially excited, hopeful, and filled with anticipation about our bold new awareness campaign, This Is Indian Country.
I have been looking forward to seeing the campaign grow and evolve as truthful history and present-day stories are shared; and those who are open to listening deepen their understanding of Native people and communities.
It is a campaign I know will serve our students, as it changes the way people see and recognize them. And just as importantly, these truths will spark new awareness and interest across our country from both old and new friends and allies.
I often talk to Native scholars who dismiss their potential and diminish their accomplishments. These are young Native students, the first in their families to go to school, mothers and fathers caring for their children, working and going to school, students who were told they were not enough. Still, they pursue degrees in education, medicine, law, and so many other critical fields. To hear them doubt themselves breaks my heart, but I understand why. The world they grew up in doubted them first.

I often talk to Native scholars who dismiss their potential and diminish their accomplishments. These are young Native students, the first in their families to go to school, mothers and fathers caring for their children, working and going to school, students who were told they were not enough.

For myself, and even for my children and grandchildren, our first memories of a classroom are learning a history where our people are 'discovered' by Europeans. We have rarely, if ever, seen people like us in any of the places in which our country places the most value – sports, movies, music, even restaurants. And when we do 'see' ourselves it is as an outdated and romanticized version of the people we used to be. The harm in this is deeply ingrained in our society, but it can be repaired.
Education is the tool to right the many wrongs against Native people. It can, as often promised, be the great equalizer. But we must put effort into making it so by creating access and opportunity for our Native scholars and encouraging exploration and self-education for our allies. When education is honest, reflects inclusive perspectives, and comes from those we know and trust, it is the tool that will lead us forward.
We need our story to be told and we need to be the ones to tell it. But we also need people to open their hearts and minds to hear it. It is my greatest hope This Is Indian Country will inspire awareness, inclusion, respect, and support for all Native people and communities.
Pilamayayapi (thank you) for your support and friendship,
Cheryl

84% of K-12 curriculums currently do not teach Native history beyond the 1900's.

There have been more than 12,000 individuals who have served in the U.S. Congress and only 22 of them have been Native.

There are only 3,400 Native American doctors in the United States.
Selecting 'Other' or 'Something else' as a racial category is not inclusive representation.
Native American lawyers make up less than 0.5% of all lawyers in the United States.

Fewer than 10% of people consider themselves knowledgeable about Native American issues and do not know how or where to access more information.

80% of people believe Native American issues get less attention and focus than other groups and issues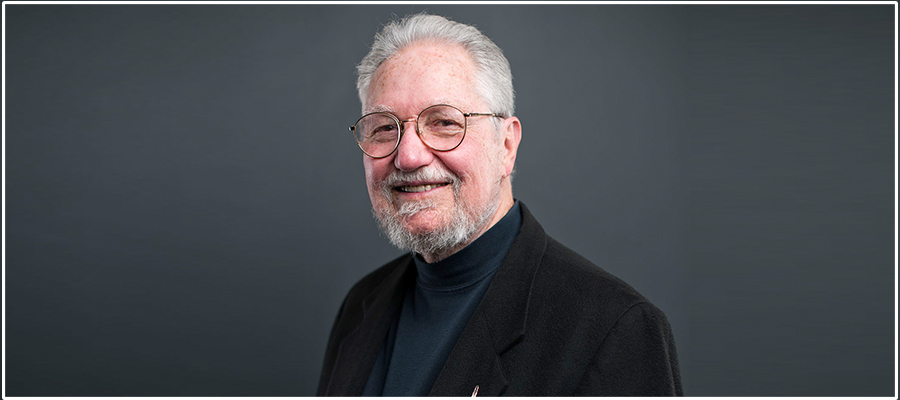 This past October, the College Fund lost long-time colleague and family member, David Kennedy. Kennedy (as his friends called him) was a co-founder of the international award-winning ad agency, Wieden+Kennedy, and the creative genius behind all the College Fund public service campaigns up to and including This Is Indian Country.
For more than 30 years, Kennedy generously gave his time and talent, and constantly demonstrated his love and respect for all Native people and nations. His legacy will live on in the impact he has had on our organization, the lives of our students, and across Indian Country. He was a major champion for Native issues, and continually worked to create a space for Native voices to be heard and celebrated in a way that simply did not previously exist. Kennedy's passion resulted in doors, ears, hearts, and minds being opened to the rich and beautiful stories of Native communities as well as the incredible power of education. His final gift to us was the launch of This Is Indian Country, which he and his team concepted and designed to raise awareness by boldly representing our truth.
As our staff and students join his family and countless friends in mourning his passing, we celebrate his accomplishments and look forward to continuing his legacy. Wopila tanka, David.
This Is Indian Country
More than half of our fifty states have names that are adopted from the Native American words of the people who originally inhabited them.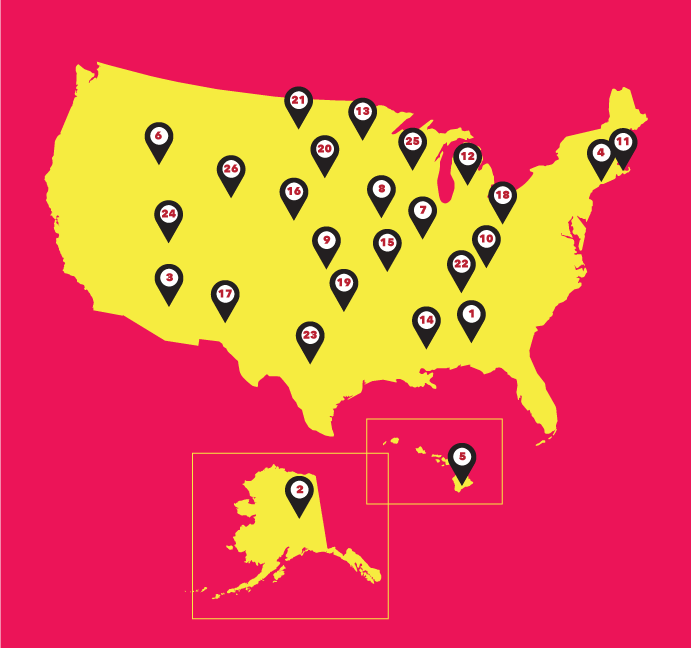 1. Alabama
From the Alibamu tribe of Indians who were members of the Creek Confederacy. Translates to "clears the thicket."
2. Alaska
From the word "Alakshak" which means peninsula.
3. Arizona
May derive from a word meaning "small
springs."
4. Connecticut
From the expression "quinnitukg-ut" which means "at the long tidal river."
5. Hawaii
From the words "Havaiki" or "Hawaiki,"the legendary name of the
original Polynesian homeland.
6. Idaho
Likely from the Comanche word "Idahi" or Shoshone "ee-dah-how" which means something like "Good Morning."
7. Illinois
From "ilhiniwek" or "illiniwek." "Illini" means "man" and "iwek" makes the word plural.
8. Iowa
Named after the Ioway Indians.
9. Kansas
Named after the Kansa Indians.
10. Kentucky
Believed to meanmeadow lands or cane and turkey lands.
11. Massachusetts
An Indian word meaning "about the big hill."
12. Michigan
From the Chippewa Indian word "Michigama" meaning "large lake."
13. Minnesota
From the Dakota Indian word "Minisota" meaning "white water."
14. Mississippi
From the Choctaw word meaning "Great Water" or "Father of Waters."
15. Missouri
Believed to mean "Town of the large canoes."
16. Nebraska
From the Oto Indian word meaning "flat water."
17. New Mexico
Named after Mexico and meaning"place of the Mexica."
18. Ohio
From the Iroquois word meaning "beautiful."
19. Oklahoma
From the Chocraw word meaning "red people."
20 and 21. South and North Dakota
Previously called the Dakota Territory, the word "Dahkota" means "friends" or "allies."
22. Tennessee
From the Cherokee "Tanasi" which was a village.
23. Texas
A Caddo Indian word meaning "allies."
24. Utah
From the Ute Indian word "Yuta" meaning "people who live high in the mountains."
25. Wisconsin
From the word "Wishkonsing" meaning "place of the beaver."
We The People
WE ARE THE PEOPLE
WE ARE NOT "MERCILESS INDIAN SAVAGES,"
AS THE DECLARATION OF INDEPENDENCE CALLS US.
OR BYGONE RELICS OF THE PAST, AS COUNTLESS HISTORY BOOKS PAINT US.
WE ARE NOT THE SUM TOTAL OF LONG HAIR, BRAIDS, CHEEKBONES, AND FEATHERS.
WE ARE NOT HALLOWEEN COSTUMES, DNA TESTS, OR FUMBLING SPORTS TEAMS.
WE ARE NOT THE BACKS YOU BREAK, THE SLURS YOU USE, THE STEREOTYPES YOU UPHOLD.
WE ARE OLDER THAN YOUR BORDERS.
OUR ROOTS ARE THE GROUND YOU WALK ON.
OUR CULTURES THE FOUNDATION YOU'VE BUILT ON.
WE ARE THE ORIGINALS.
THIS IS OUR HISTORY.
THIS IS AMERICAN HISTORY.
THIS IS TRUTH.