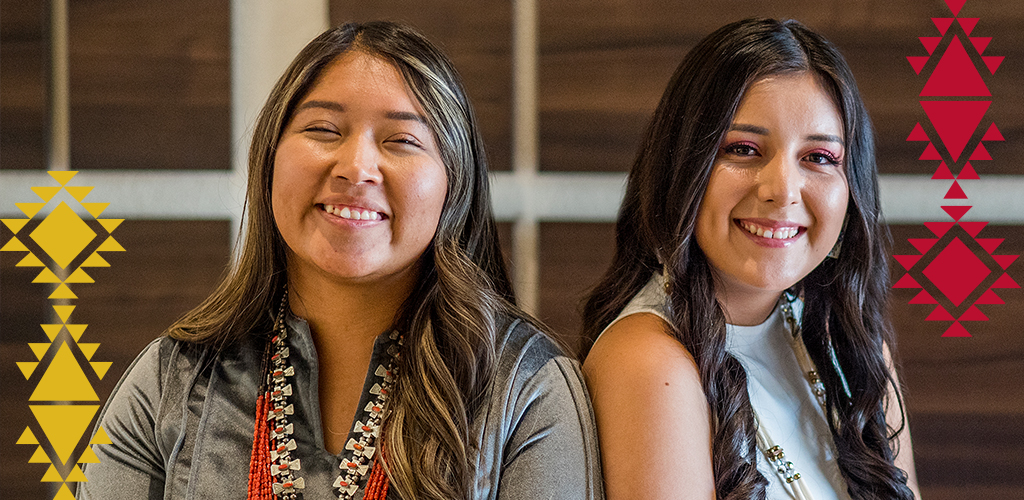 Can you believe fewer than 1% of Native stories are written by Native Authors?
For many Native people, storytelling is how knowledge is shared and passed on through generations. It is how we have learned and protected our culture and heritage. It is how we have developed our voice and shaped our identity. And over the years, we have shared our voices publicly so others can learn and enjoy.
Below are two book recommendations from important Native authors: There There by Tommy Orange and The Seed Keeper by Diane Wilson.
Also included is Killers of the Flower Moon by David Grann, who was inspired to write about the historical events shared in his book primarily because of his own ignorance on the subject matter. It is currently being adapted in film, directed by Martin Scorsese (film release Spring 2023).
Head over to your favorite bookstore or library and settle into your favorite reading spot. Reach out to a few friends and create a special Native American Heritage Month book club, using our discussion questions below to guide your time together.
Here are books we think you'll enjoy along with discussion questions.
Discussion Questions
There There by Tommy Orange
1. The prologue of There There provides a historical overview of how Native populations were systematically stripped of their identities, their rights, their lands, and, in some cases, their very existence, by colonialist forces in America. How did reading this make you feel? Did you learn anything new?
2. Discuss the development of the "Urban Indian" identity and ownership of that label. How does it relate to the push for assimilation by the United States government? How do the characters in There There navigate the modern development of identity alongside their ancestral roots?
3. On page 7, Orange states: "We've been defined by everyone else and continue to be slandered despite easy-to-look-up-on-the-internet facts about the realities of our histories and current state as a people." Discuss this statement in relation to how Nave populations have been defined in popular culture. How do the characters in There There resist the simplification and flattening of their cultural identity?
4. On page 58, Opal's mother tells her that she needs to honor her people "by living right, by telling our stories. [That] the world was made of stories, nothing else, and stories about stories." How does this emphasis on storytelling function throughout There There? Consider the relationship between storytelling and power. How does storytelling allow for diverse narratives to emerge? What is the relationship between storytelling and historical memory?
5. What was the most surprising element of the novel to you? Which moment had the greatest impact on you?
Killers of the Flower Moon by David Grann
1. What do the contemporary media reports on the wealth and lifestyle of the Osage reflect about white perceptions of Native Americans (pp. 6–7; pp. 76–77)? In what way do they lay a foundation for the way the murders and mysterious deaths were treated by law enforcement?
2. What does Grann's account of the relationship between the United States government and Native Americans contribute to your understanding of the country's history (pp. 37–44)? How did government policies affect individuals like Mollie and her family? What does Grann capture in his description of Lizzie's death: "Lizzie's spirit had been claimed by Jesus Christ, the Lord and Savior, and by Wah'Kon-Tah, the Great Mystery" (p. 36)?
3. Discuss the circumstances that distinguished the Osage from other Native American tribes, including the actions taken by tribal leaders early in the century; the influx of white settlers and oil prospectors; the granting of headrights; and the guardianship system (pp. 78–80).
4. We are familiar with many American crimes and criminals during the early twentieth century from movies, books, and television shows. Why do you think the story of the Osage murders hasn't received similar attention?
5. Are there recent examples of racial prejudice and injustice that parallel those described in Killers of the Flower Moon? What has changed about the approach taken by law enforcement? What has changed about the attitudes expressed by the white community in the face of racial or religious discrimination? In what ways have things remained the same?
The Seed Keeper by Diane Wilson
1. How does Wilson feature storytelling within Rosalie's community and personal story (in linear and non-linear ways) to enrich history and legacy within the characters?
2. Consider the way the various timelines and characters are tied together in the conclusion of the novel. In what ways can readers of The Seed Keeper use these interwoven stories to reflect on intergenerational trauma, and more broadly, the role the past plays in the present and future, particularly in Indigenous communities?
3. The Seed Keeper grapples directly with themes of environmental degradation, specifically at the hands of corporate agriculture and genetically modified seeds protected by copyright. Ultimately, this corporate agricultural industry impacts the entire community in which Rosalie and her family are living. What elements of this conflict struck you? What impacts do industries like this have on communities today?
4. Which tribes and Indigenous communities live near your home? Which crops and harvests do they hold sacred and are they still able to grow them? Have you eaten these foods?
Additional Resources you might enjoy
Listen to this short interview with There There Author Tommy Orange on NPR about what he hoped to achieve in sharing his novel.
Read a review of Killers of the Flower Moon by Matthew L.M. Fletcher, an Indian Law Professor at the Michigan Law and Chief Justice of the Pokagon Band of Potawatomi Indians and the Poarch Band of Creek Indians here.